Our Team
---
Dr. Justin J. Clark, MD, FACS, Surgeon
Dr. Justin Clark was born and raised in San Diego, California. He grew up as an avid tennis player and enjoyed golf, hiking, fishing, and camping. In college he played tennis and rowed crew at Oxford University in England. He has traveled extensively throughout North America, South America, Europe, Africa and Asia. Dr. Clark now lives in Anchorage and has two beautiful daughters.
Dr. Clark chose to become a surgeon because he finds the operating room to be a sanctuary of sorts. When in the operating room time seems to stop and all the chaos of the outside world fades away. He feels focused, fully immersed, and experiences extreme gratification.
"It is a wonderful feeling to be able to help someone who has chosen to take control of their weight and is motivated to change their life. Every single time I have a patient return after surgery and thank me for giving them their life back, I get to renew my love of bariatric surgery."
Dr. Clark served with distinction in the United States Air Force. Commissioned as an officer in 2002, he then entered medical training before going Active Duty in 2012. He served as a Major at Joint Base Elmendorf Richardson Hospital until 2016, where he was director of bariatric surgery and assistant director of trauma surgery. He participated in missions all over the Pacific theater, including traveling with President Obama to Malaysia as surgical support staff.
Dr. Clark stayed in San Diego for his undergraduate education at the University of California at San Diego where he obtained a B.A. degree in history. He spent his junior year abroad studying at New College, Oxford University in England. After graduating, he spent a year traveling and enjoying time in Europe and Africa. He entered medical school in Chicago at Northwestern University in 2002, and graduated with a medical degree in 2006. He then performed a general surgery residency at the University of Hawaii in Honolulu for five years. He was very fortunate to secure one of the nation's top fellowship positions at Duke University and spent the next year in intensive training in bariatric and minimally invasive surgery. Upon finishing his fellowship, he entered active duty with the USAF in July 2012. He became Board Certified by the American Board of Surgery in 2014, and was inducted into the American College of Surgeons in 2015. He is also a participating member of the American Society of Metabolic and Bariatric Surgery.
Dr. Clark currently serves as Director of Metabolic and Bariatric Surgery at Providence Alaska Medical Center.
FACS: The FACS designation (Fellow, American College of Surgeons) after a surgeon's name means that the surgeon's education and training, professional qualifications, surgical competence, and ethical conduct have undergone a rigorous evaluation and have been found to be consistent with the high standards established and demanded by the College.
"Dr. Clark was great, he never chastised me for being overweight. He was very open and supportive and checked in with me every day after my surgery." – Russell F.
"Dr. Clark is always positive, uplifting, and encouraging. He's that go-to person you want by your side to guide you. He's not pushy, just informed and knowledgeable, and you can trust him right from the start. I was scared, but his confidence made me comfortable." – Maddie P.
---
Dr. Sean M. Lee, MD, FACS, Surgeon
Dr. Sean Lee was born and raised in the suburbs of Seattle, Washington. Growing up, he was active in various sports including basketball, golf, tennis, and snow skiing. Dr. Lee attended Cornell University for his undergraduate studies, then went on to the Yale University School of Medicine in New Haven, Connecticut where he received his Medical Doctorate. He spent a fifth year at Yale performing research in bone marrow-derived stem cells, with the support of a grant from the Howard Hughes Medical Institute.
Dr. Lee completed his residency in general surgery at Duke University in North Carolina. While there, Dr. Lee decided to focus his clinical work toward bariatric surgery. He was drawn to bariatrics due to its proactive nature. Rather than responding to a severe disease or injury after it occurs as in most surgical specialties, bariatric surgery addresses obesity early in its course and can prevent, improve, or even resolve multiple other diseases related to obesity. Being able to partner with patients to affect a dramatic positive change in their health, and seeing how their lives change for the better was extremely rewarding.
In his final year of residency, Dr. Lee met Dr. Justin Clark when Dr. Clark started his fellowship in Bariatric and Minimally Invasive Surgery at Duke. The following year, as Dr. Clark moved on to Anchorage, Dr. Lee began his specialty training in the same program at Duke.
In 2016, Dr. Lee became the head of the Center for Obesity and Metabolism at Augusta University, and facilitated the bariatric surgery program's recognition as an MBSAQIP bariatric surgery Center of Excellence. Dr. Lee was inducted into the American College of Surgeons in 2018.
Dr. Lee has learned that obesity is not a cosmetic problem suffered by those lacking self-control. It is, rather, an increasingly common, potentially lethal disease affecting millions of Americans of all backgrounds, including some of the most disciplined and hard-working people he has known. It is an epidemic with an insidious nature, and one that requires we apply those treatments proven to be safe and effective.
In 2017, Dr. Lee moved to Anchorage to join Dr. Clark as a partner-owner of Anchorage Bariatrics. His current goal is to work with the team at Anchorage Bariatrics to bring the highest quality bariatric and minimally invasive surgical care to the people of Alaska.
"I was very nervous and a little bit emotional, but my first visit with Dr. Lee was amazing. He was very informative. Every time I have seen a doctor for weight issues, I always felt like I was in trouble or was being judged. This time, I didn't feel that at all. It was finally my choice to get help and everyone at Anchorage Bariatrics made me feel comfortable." – Cara H.
"When we made our initial appointment to see Dr. Lee, we just absolutely fell in love with him and the staff." – Tim C.
"Dr. Lee is fantastic! I like his personality and I like the way he breaks things down for you. He is very detailed, so there was no point in the process where I didn't understand things. He is very comforting to talk to and very welcoming." – Jennifer D.
---
Dr. Johnna Kohl, MD, Non-Surgical Weight Loss Program Medical Director
Dr. Johnna Kohl was born and raised in Bozeman, Montana. She earned her bachelor's degree in Psychology from the University of North Dakota. Dr. Kohl obtained her medical degree at the University of Arizona School of Medicine.
In 1999, Dr. Kohl moved to Alaska to begin the Alaska Family Medicine Residency. She completed the three-year program and graduated in 2002. Dr. Kohl has been board certified in Family Medicine since 2002. She is also a member of the American Academy of Family Physicians.
Dr. Kohl joined the Anchorage Bariatrics team in 2021. Dr. Kohl is the Non-Surgical Weight Loss Program Medical Director. Her job is to oversee and maintain the non-surgical weight loss program at Anchorage Bariatrics.
In her spare time, Dr. Kohl enjoys running, skiing, and spending time exploring Alaska with her husband and children. She is excited about joining Anchorage Bariatrics and looking forward to helping make a difference in patients' lives.
"The positive encouragement from the staff at Anchorage Bariatrics motivates me to stay on track and it is comforting to know that they truly want me to be successful." – Patrick J. 
"From the minute you walk in, everyone is great. They make you feel welcome – no fat shaming, so understanding, empathetic – with these kinds of people, it all just falls into place." – Karen P. 
---
Kristi Naval, RN, Practice Manager
Kristi Naval is from San Antonio, Texas. However, she moved frequently as part of a military family and lived in places like Central America and the Middle East. At age 18, she joined the US Air Force and worked her way up into Executive Administration. Before retiring from the Air Force, she lived in Texas, Florida, Montana, Korea and Alaska.
After retiring, she returned to school to pursue her dream of becoming a Registered Nurse. Upon successfully completing this goal, she has worked locally in several clinics and hospitals. Kristi is now leading the team at Anchorage Bariatrics as the Practice Manager. In her own words, "I decided to join Anchorage Bariatrics because I wholeheartedly believe in the life changing opportunities bariatric surgery can offer. I was so confident in Dr. Clark that when he asked me to join his team it was a no-brainer that we would be successful. I tell patients here about my experience so they can understand that I do "get it." I think it helps people relax because going into any doctor's office can be stressful and intimidating. I love inspiring our patients – I'm here for them and want to help."
Kristi is married with 3 wonderful children. In her spare time, she enjoys photography and chicken farming.

"The team that assisted me were phenomenal from the beginning, including Kristi." – Julie A.
"The entire team at Anchorage Bariatrics is just great; they are all there for you. I would recommend them to anyone struggling with obesity." – Cara H.
---
Trudie Gibson, Assistant Manager
Trudie Gibson is a longtime Alaskan excited to be joining the Anchorage Bariatrics team. Although she has lived in more than five states including Florida, Texas and South Dakota – Trudie has resided in Alaska for over three decades.
She most recently worked as a patient service coordinator at Wisdom Traditions Counseling in Anchorage. Prior to holding that position, she worked with Allied Building Products as administrative manager and studied medical assisting for one year at Alaska Career College. In her own words, "I am so excited about this job. I'm excited to be a part of something brand-new, to see the doors open and watch from the beginning….to watch the patients change their lives."
Trudie loves photography, the outdoors and animals. She enjoys visiting other states, especially New York, and hopes one day to travel abroad to see other countries.
"The support I get from Anchorage Bariatrics is phenomenal! Having support is important to keep you going when the going gets tough." – Kat H.
---
Timothy Harrelson, Jr., MPAS, PA-C, Physician Assistant
Tim Harrelson is a board certified Physician Assistant (PA) born in Charlotte, NC, and raised in the Carolinas and Florida. He avidly participated in team sports and outdoor activities. At the age of 18 he joined the United States Air Force (USAF), where he trained at the Presidio of Monterey, CA, and then served at the National Security Agency. In 1999, he started his medical journey by attending the University of Nebraska Medical Center Physician Assistant program. In 2001, he was commissioned in the USAF and then completed his Master's Degree in Physician Assistant Studies in 2002, also from the University of Nebraska. He completed his formal training in 2011, by graduating from the General Surgery and Trauma Fellowship through the San Antonio Uniformed Services Health Education Consortium.
As a PA, Tim has served in Texas, North Carolina, Japan, Afghanistan, South Korea and Alaska. He spent 2008 in Afghanistan, serving as a medical officer on the Zabul Province Provincial Reconstruction Team. From 2011 through 2012, he served as the officer in charge of general and orthopedic surgery at Osan AB, South Korea. He left Korea for Joint Base Elmendorf-Richardson (JBER), Alaska, and served as the officer in charge of General Surgery and Wound Care until August 2015. While at JBER he often worked with Dr. Clark, assisting in the operating room for his bariatric and general surgery cases. Both he and Dr. Clark also worked together on the trauma service at Providence Alaska Medical Center.
Through the course of his career, PA Harrelson has been recognized for his service and achievement. In 2002, he was recognized as the Air Combat Command Physician Assistant of the year. The Veteran's Caucus of the America Academy of Physician Assistants awarded him PA of the Year in 2008. He was also awarded the Bronze Star for his service in Afghanistan.
Tim comes to Anchorage Bariatrics very excited to, once again, join Dr. Clark and the Anchorage Bariatrics team.

"Tim, the physician assistant, was wonderful. He made sure everything was in order, and counseled me as to what was going to happen. He is super-positive and I felt comfortable talking to him. He answered detailed questions about my procedure and what to expect. He checked on me after surgery in the hospital and I worked with him again post-op. Like everyone else at Anchorage Bariatrics, he truly cared about me and was there when I needed him." – Sherri R.
---
Josie Kohler, MS, PA-C, Physician Assistant
Josie is a board certified Physician Assistant (PA) born in Lake Charles, LA, and raised in Louisiana and Alaska. Josie enjoyed the best of both worlds growing up — the fishing, skiing and wildlife of the north and the Cajun influence, farming, and crawfish boils of the south.
Josie began her medical career as a Patient Care Technician caring for post-surgical patients while earning her BSN from the University of Alaska in 2012. As a Nurse, Josie specialized in Trauma and Pediatric Surgery. She went on to obtain her Masters of Clinical Health Services and Physician Assistant Certification (PA-C) from the University of Washington's MEDEX program in 2017.
Josie's goal is to give people more quality time with their family through a healthier, happier lifestyle. When not at work, Josie enjoys spending time with her husband, young son, and dog in Alaska's great outdoors.
"If you're considering a weight loss surgery, don't be nervous. The Anchorage Bariatrics system is easy to follow; they have a really good program and educate patients very well. Just do everything they say and the weight will disappear. No need to go anywhere else!" – Jabiel C.
---
Shea Prestegard, Physician Assistant
Shea Prestegard is a lifelong Alaskan, born and raised in Anchorage. She graduated from the University of Alaska, Anchorage with a Bachelors in Health Science, then received a Masters degree from the University of Washington MEDEX Physician Assistant Program in 2020.
Prior to PA school, Shea worked as a medical assistant in a family medicine office. She is passionate about caring for patients and providing tools to improve overall quality of life. Bariatric medicine sparks her interest due to its preventative nature of other disease processes.
When not at work, Shea enjoys spending time at her cabin on Big Lake with friends and family. She loves adventuring and appreciates any amount of time she can be outdoors. Shea downhill skis when time allows and thoroughly enjoys a home cooked meal and movie with her husband.
"When we made our initial appointment to see Dr. Lee, we just absolutely fell in love with him and the staff." – Tim C.
---
Dr. Janet H. Elliott, Psy.D., Licensed Clinical Psychologist
Dr. Janet Elliott is a clinical psychologist licensed in the state of Alaska. She earned her undergraduate degree locally at Alaska Pacific University. She went on to earn her masters and doctoral degrees in psychology in Berkeley, California at The Wright Institute. Dr. Elliott has practiced in both California and Alaska.
A long time resident of Alaska, Dr. Elliott has returned to Alaska and joined Drs. Clark and Lee's team at Anchorage Bariatrics. The focus for this professional group is to assist individuals in attaining their goals of weight loss and optimum health.
Dr. Elliott believes that all human beings, regardless of their past experiences, have an innate drive toward health and wholeness. She works collaboratively with her clients to assist them toward their goals; always foregrounding and building on the client's knowledge of themselves.
Pastimes of Dr. Elliott include creating art, both written and mixed media on canvas. She is also an avid reader and lifelong learner.
"All the staff were on my team – from front desk staff, to dietitian and psychologist, they were all very encouraging and helpful. I was very impressed with the psychological care." – Sherri R.
---
Dr. H.B. Acker, Ph. D, Licensed Clinical Psychologist
Dr. H.B. Acker discovered Alaska in 1988. After seven or eight return visits, he decided to relocate his practice to Anchorage in 1998. He moved here from Atlanta, Georgia where he obtained his doctorate at Georgia State University.
Dr. Acker has worked with a wide range of patients and clients. He has become a part of Anchorage Bariatrics to administer Psychological Evaluations and psychotherapy to patients as needed. He says that moving to Alaska was one of the best decisions of his life. The transition from the deep south to the far north has been, and remains, an exhilarating experience.
Working with Anchorage Bariatrics is a part of that experience, and he is happy to provide the best service he can to the clinic's patients.
"From the moment I first arrived at the Anchorage Bariatrics office, I felt like I had entered a giant, welcoming support facility. The entire office staff is fantastic; you can tell immediately that they genuinely care about every person who walks in. I always felt like people were staring at me, pointing fingers, and whispering behind my back. It was the exact opposite at Anchorage Bariatrics." – Patrick J.
---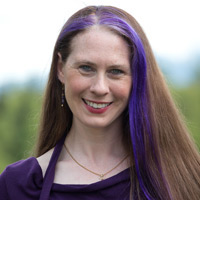 Erika Van Calcar, MS, RDN, LD, Registered Dietitian
Erika Van Calcar was born and raised in Port Angeles, Washington, where she grew up hiking in the Olympic Mountains. After becoming a dietitian in 2003, she worked in her new field in a variety of capacities, including at a community hospital, with an organization that provided services to prenatal and postpartum women and their families, for her own business and as a caregiver in a group home for developmentally disabled adults. She has lived in Alaska for three years and most recently worked with children at a behavioral health hospital.
Erika became a dietitian because she has a passion for food and for helping people. "I am fascinated by how tightly woven together food and emotions are which, I think, is one of the main reasons why people struggle so much when it comes to changing how they eat. I think that's one of the reasons why I am so excited to be a part of the team at Anchorage Bariatrics. I have the opportunity to help people move from where they are in their health and relationship with and understanding of food to where they want to be."
Erika has traveled to Greece, Turkey, Bulgaria, England, Canada and Mexico. She loves learning about other people, cultures and food. When she's not working, she loves walking and hiking with her three dogs, reading and trying desperately to learn to crochet.

"The real kicker was the day I had to carry around my nine-month old granddaughter and I was not able to do it. That's when I found Anchorage Bariatrics and began the New Directions diet plan guided by clinical dietitian, Erika Van Calcar. I've lost 103 pounds! Being successful feels so good! I'm doing things I haven't done in over a decade and I feel 30 years younger!" – Kat H.
"Anchorage Bariatrics is always responsive, their monthly support group helps immensely, the staff dietitian is great – they're all just there for you." – Dorothy S.
---
Soleil Thiele, Registered Dietitian
Soleil Thiele was born and raised in South Lake Tahoe, California. After graduating high school, she moved to London, England, to pursue a degree in sports rehabilitation. However, she began to realize that this career path was not meant for her. Luckily, during her time in England, she found her true passion, nutrition. 
She left London and moved to San Jose, California to attend San Jose State University where she obtained her degree in Nutritional Science (Dietetics) in 2019. A few months after graduating, Soleil and her boyfriend drove over 3,000 miles to Palmer, Alaska, where she now resides.
While living in Alaska, Soleil completed her dietetic internship, passed the RD board exam, and officially became a Registered Dietitian. She is excited about the opportunity to use her knowledge of nutrition to help individuals overcome their struggles around food and achieve their health goals!
In her spare time, Soleil enjoys going to the gym, hiking, crocheting, spending time with her boyfriend and cat, and cooking up some tasty food in her kitchen.
"The entire staff is wonderful! They get to know you on a personal level." – Jennifer D.
---
Staci Kloster, Registered Dietitian
Staci Kloster is a born and bred Alaskan originally from Juneau and she currently resides in Eagle River. Staci graduated from the University of Alaska in Anchorage with a bachelor's degree in dietetics. Upon graduating, she completed a 1200-hour dietetic internship in Anchorage. After completing her internship, Staci finished the last step to becoming a registered dietitian which was to pass her RD exam.
Prior to joining the team at Anchorage Bariatrics, Staci worked as a nutrition coach providing support and accountability for her clients by helping them improve their overall relationship and mindset with food. She is excited to bring her passion and knowledge to Anchorage Bariatrics and continue assisting clients in improving their overall health through nutrition.
Although food and nutrition have long been a passion of hers, it was not until Staci was diagnosed with Crohn's disease in 2007 that she truly knew she wanted a career in nutrition. This was when she realized that food was more than just food and that everyone has their own journey and relationship with the foods they eat.
In her spare time, Staci enjoys fishing with her husband or hiking with their two dogs. She also enjoys cooking and growing her own vegetables, especially since getting a greenhouse. Staci may not have the greenest of thumbs, but she finds it very rewarding to watch a plant grow from seed to harvest.
"Dr. Clark and his staff are available for guidance. If I get stuck, I can call their office and someone will talk with me and help figure out solutions. It's a wonderful team, they all 'get it' and are very supportive and empathetic." – Joni J.
---
RheAnna Lorenz, Care Coordinator
RheAnna Lorenz was born in Fairbanks and raised in Anchorage. During her high school summers, she spent time traveling with the People to People Student Ambassador Program, which gave her the opportunity to travel to places such as Australia, Europe, Ecuador and  The Galapagos Islands. Through this program, she was given the chance to get hands on experience learning about other cultures and lifestyles at a young age. As a young adult, RheAnna lived in Las Vegas and Long Beach California and has recently found herself settled back in Alaska.
While living in Soldotna, she worked as a medical assistant with a specialized orthopedic practice. Now back in Anchorage, she has joined Anchorage Bariatrics and is excited to be a part of this growing team.
RheAnna is family-oriented and loves spending time with her younger sister. She enjoys wildlife/landscape photography, animals, cooking and traveling. Most of her free time is spent with her two rowdy miniature dachshunds.
"I live over two hours away from Anchorage in the woods, but I sought out the help I needed and it was a life saver. Dr. Clark and his team run an excellent program and support bariatric patients at every stage of the process." – Dorothy S.
---
Alexandria Beiergrohslein, Administrative Coordinator
Alexandria Beiergrohslein was born in Florida and raised in Oklahoma. Her family moved to Alaska in 2001. She obtained her National Certified Medical Assistant degree through Alaska Career College in May 2017 and is currently working towards her Associates in Applied Science in Allied Health degree.
After completing her CMA, she worked for a gastroenterology and cardiovascular clinic prior to coming to Anchorage Bariatrics. She makes excellent patient care and support her top priority.
When Alexandria isn't at work, she likes to be in the great Alaskan outdoors shooting archery or out camping. She loves to spend time with her family and enjoys playing with her two kittens.
"Anchorage Bariatrics provides a total community of support and I know this will benefit me and my family long into the future." – Maddie P. 
---
Kristina Huffman, Administrative Assistant
Kristina Huffman was born in San Antonio, Texas and moved to Alaska in 2003 with her family. She was lucky enough to get to continue traveling between Texas and Alaska visiting family and friends while growing up, and eventually ended up planting her roots here in Alaska. 
Since 2016, Kristina has worked in the Chiropractic and Physical therapy realm and loves helping patients feel their best. She also works for an ambulatory surgical clinic helping patients lead happier and healthier lifestyles.
Kristina loves to spend her summers being active outdoors with hiking and fishing. When she isn't enjoying time with her friends, she is either painting or cozied up watching a binge-worthy show on Netflix. She is a huge pet lover and often is caught pet sitting someone's fur child.
She is excited to be part of the Anchorage Bariatrics team and help improve the lives of many others in their weight loss journey.
"Every single person at Anchorage Bariatrics is happy, cheerful, and makes me feel welcome. The whole staff is very supportive. There are no clouds of gloom and doom – never. They are always willing to work with me." – Beth M. 
---
Adam Clark, Patient Intake Coordinator
"Making this change is a big deal and you can't do it alone, so I'm very grateful for the support." – Teresa C.
---
Amanda Hall, Certified Medical Assistant
Amanda Hall was born and raised in San Andreas, California where she grew up with a large family and would spend her summers camping, fishing, and hunting. Amanda married her high school sweetheart, who is active duty Air Force, and lived in Little Rock, Arkansas and Mountain Home, Idaho before moving to Alaska.
Amanda loved being a stay-at-home mom for many years, but always had the dream of working in the medical field. She began her career by working two years as a nurse's assistant at a retirement home. She then decided to go back to school and become a Medical Assistant and has plans to continue her medical education in the future.
Amanda has three beautiful daughters and two dogs. She enjoys family time camping, hiking, and movie nights and also likes crocheting and reading.
"Dr. Clark and his team were a godsend. He is a great listener and is there to help you by providing continuing care. Anchorage Bariatrics is always responsive, their monthly support group helps immensely, the staff dietitian is great – they're all just there for you." – Dorothy S.
---
Michele Lee Ann Seaman, Certified Medical Assistant
Michele Lee Ann Seaman was born and raised in Southern California. Her family moved to Las Vegas, Nevada and at the age of eighteen, she started a professional singing career. She traveled the United States with a band for many years. Michele decided to settle down in Oregon to raise her family and start her medical career.
Michele completed her schooling as a certified medical assistant. She began her career in the medical field working as a dialysis technician. After that, she worked in nephrology, orthopedics, and urology. Michele moved to Alaska in 2015 and is excited to be on the team at Anchorage Bariatrics.
Michele has two main passions. One is her love for animals and the other is her love of helping people.
"The Anchorage Bariatrics staff are so friendly. They are so supportive and understanding." – Dennis R. 
---